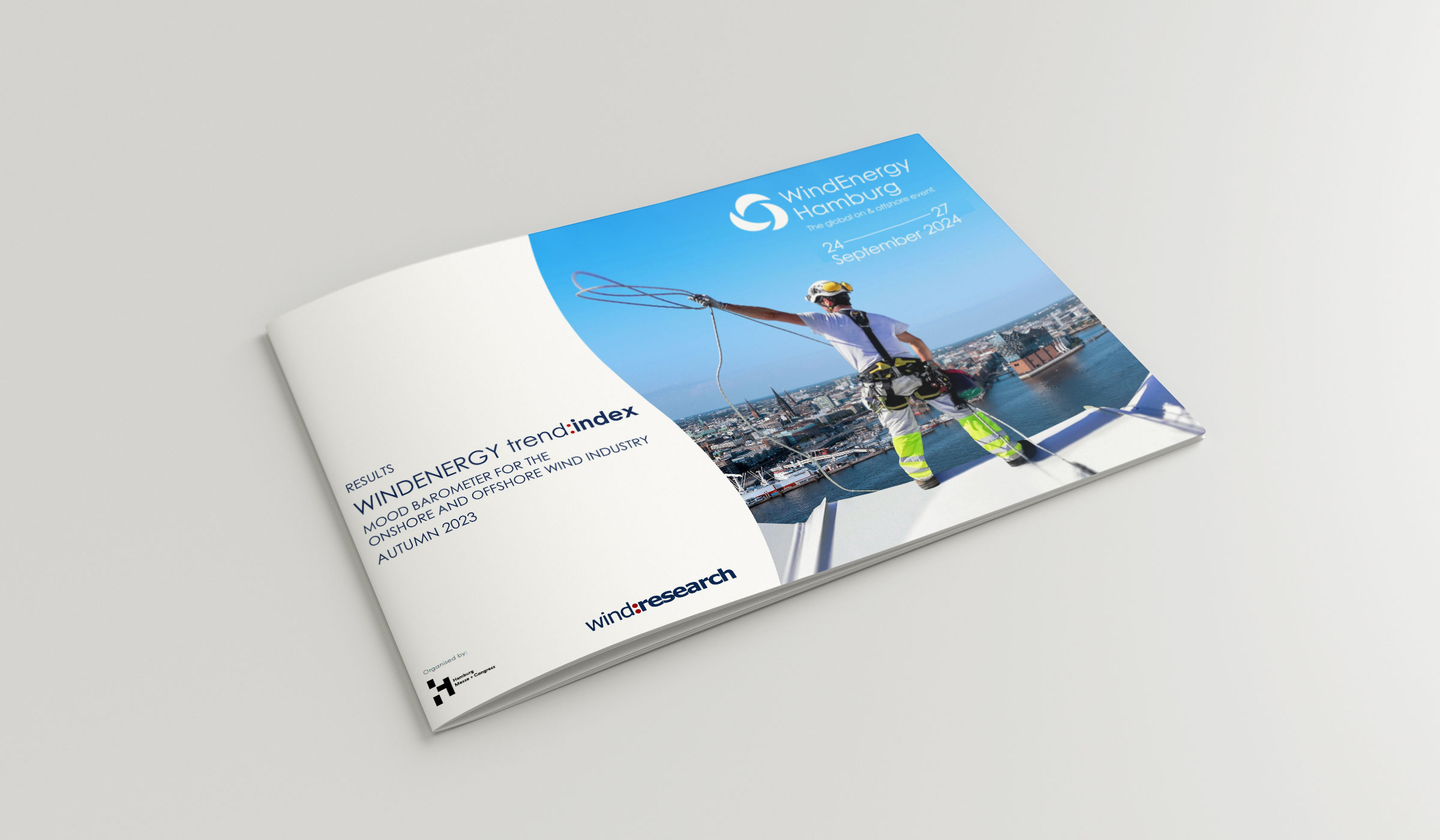 Once again, a lot has happened in the national and international wind energy sector during the past six months in terms of technology and politics and within the business community. But how have these changes affected your company's business? Are you benefiting from the new political conditions that have taken shape in recent months? Have you been able to bring ongoing projects on line and replenish your project pipeline? What is your assessment of the development opportunities for your business going forward?
These and other questions are addressed by the WindEnergy trend:index survey (WEtix), which has been conducted jointly at six-month intervals since 2018 by WindEnergy Hamburg and wind:research, the well-respected, independent market research institute.specialising in the wind energy sector.
For the twelfth mood barometer of the international wind energy industry, your input is in demand! The survey takes only about eight minutes to complete and is entirely anonymous, as you would expect. We anticipate being able to publish the results in October. Feel free to forward this invitation to your industry peers, as well.
Thank you very much for your participation!