All-inclusive package for WindEnergy Hamburg 2024 exhibitors
A complete fair stand incl. participation fee and stand construction for only € 5,975.00 plus VAT.
Please note that this offer is only available as 12 s. qm. row stand. Other stand stand types and stand sizes are not possible.
Exemplary presentation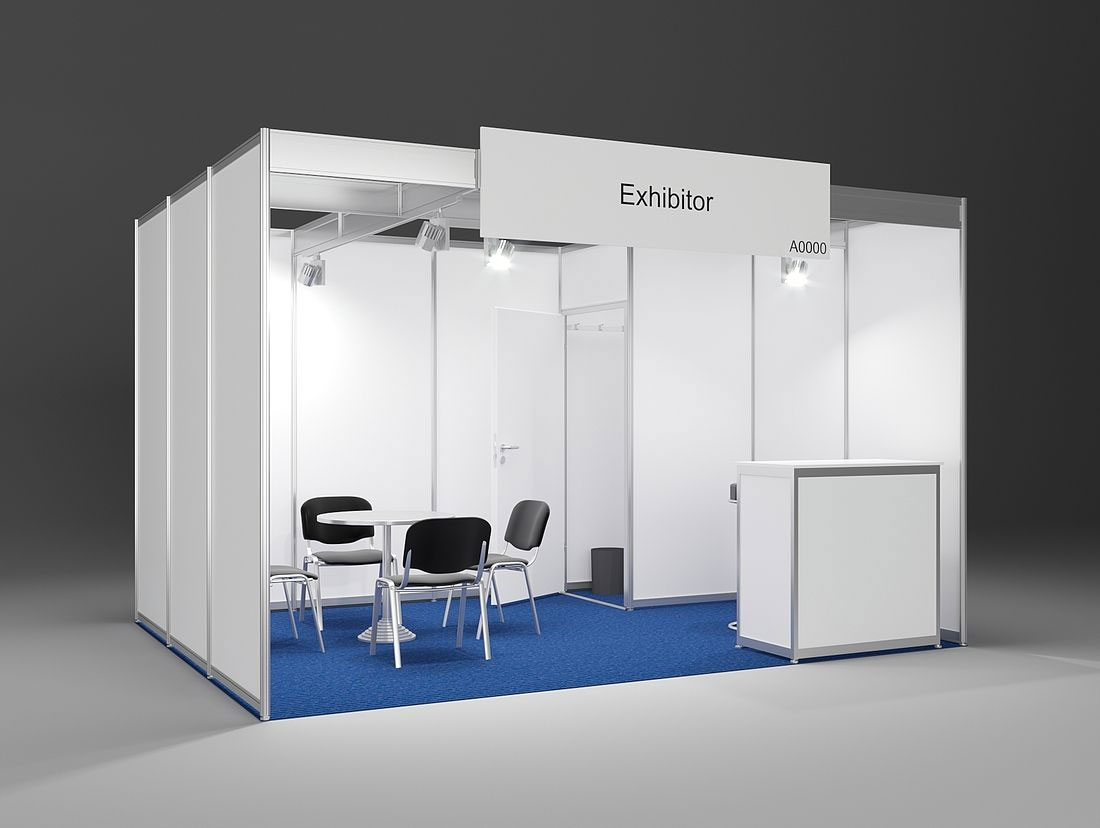 Participation fee
Stand construction
Marketing package
AUMA fee
2 exhibitor passes

Fee for European advocacy work**, EUR 10.00 / sq.m.
**WindEurope is the voice of the wind industry, actively promoting wind power in Europe and worldwide. It is a non-for-profit organisation. All its events' and membership's revenue (including the WindEnergy Hamburg advocacy fee) is invested in advocacy, PR, research and analytical activities. Its work helps to create the policy and regulatory frameworks within which companies can successfully develop their businesses. More information: www.ewea.org

System back walls, height 250 cm, white
Cabin, 1x1m, with system coat rail and lockable door
ECO carpet, rep weave in blue, red or grey (further colors on request)
Fascia board, white (length x height): 200 x 50 cm, along the side open an aisle; incl. fascia lettering up to max. 15 letters in black, height approx. 10 cm
(Further fonts and colours as well as longer texts will be charged.)
1 spotlight, 40W, LED, standard (1x per 3 m²)
1x 3 kW power connection, including flat rate for consumption and earthing
1x table, 4x chairs, 1x information counter, 1 barstool, 1 waste paper basket
Daily cleaning (rug, tables, info counter)
Daily rubbish pick-up (including provision of 1x 60l bin liners per day, incl. disposal)
Further stand construction systems
Our shell schemes are easy to design and adapt to your individual requirements. They provide an excellent backdrop for your company's presence at the trade fair without the headache of having to design everything from scratch.