Driving the energy transition. Together!
Welcome to WindEnergy Hamburg 2024!
WindEnergy Hamburg is one of the world's biggest and most important wind business platforms for exchanging news and views, building networks and closing major deals. National and international wind industry associations cooperate with WindEnergy Hamburg and encourage their members to attend.
You can be part of it too!
Key facts

1,400+ exhibiting companies
from 37 countries (60% Onshore, 40% Offshore)
71,500 m²
exhibition space in 10 halls
37,000 total attendees
from 93 countries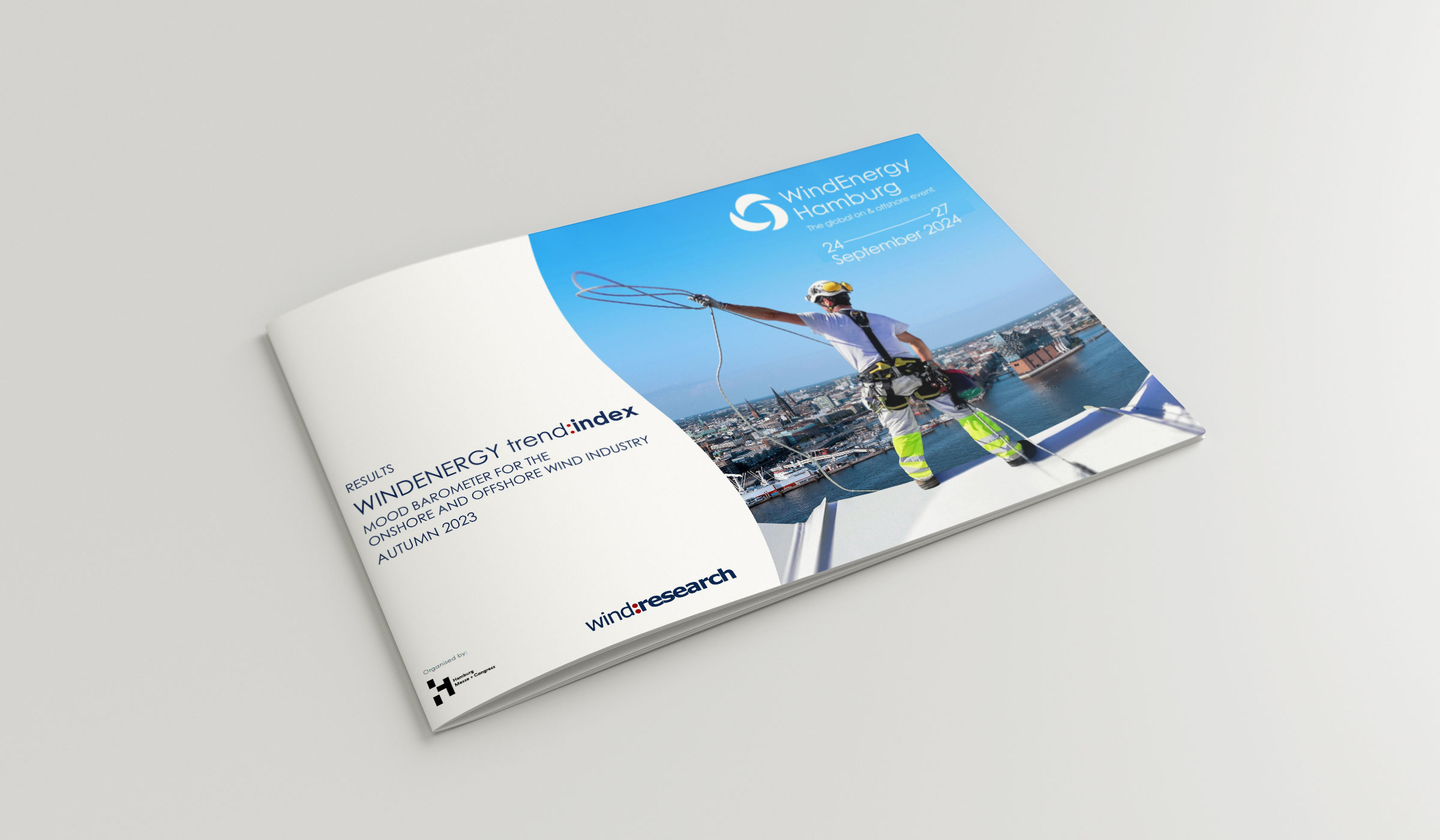 Once again, a lot has happened in the national and international wind energy sector during the past six months in terms of technology and politics and within the business community. But how have these changes affected your company's business? Are you benefiting from the new political conditions that have taken shape in recent months? Have you been able to bring ongoing projects on line and replenish your project pipeline? What is your assessment of the development opportunities for your business going forward?
These and other questions are addressed by the WindEnergy trend:index survey (WEtix), which has been conducted jointly at six-month intervals since 2018 by WindEnergy Hamburg and wind:research, the well-respected, independent market research institute.specialising in the wind energy sector.
For the twelfth mood barometer of the international wind energy industry, your input is in demand! The survey takes only about eight minutes to complete and is entirely anonymous, as you would expect. We anticipate being able to publish the results in October. Feel free to forward this invitation to your industry peers, as well.
Thank you very much for your participation!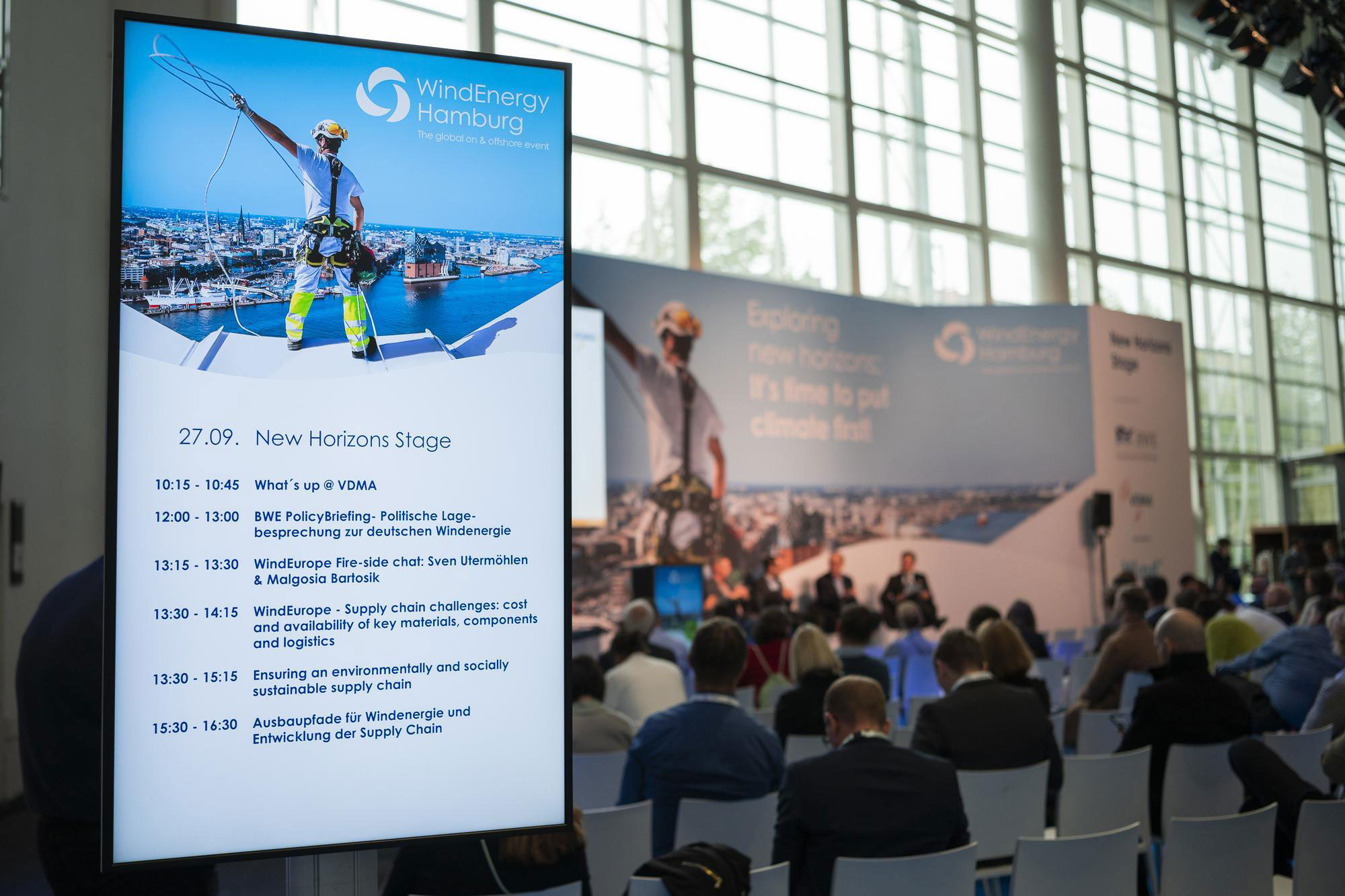 Relive the stage programmes
In case you were unable to attend WindEnergy Hamburg 2022, or were too busy at the fair to enjoy all parts of the programme you were interested in, here's what you can do: We have recorded all the on-stage conferences, speeches and presentations as well as the official opening ceremony for you! So feel free to watch the programme on demand now – and have fun!
WindEnergy Hamburg @ LinkedIn
The latest news about WindEnergy Hamburg and the wind industry can also be found on our LinkedIn page.
The colourful Hanseatic city lives from its contrasts. A metropolis on the water, which provides exciting variety and inspiration at any time of the day or night. This applies to the culinary diversity and countless gastronomic establishments as well as to exciting hotel and accommodation concepts.
Date
WindEnergy Hamburg
The global on & offshore event
Opening hours
Tue. - Thu. 10.00 AM - 6.00 PM
Fri. 10.00 AM - 4.00 PM
Halls
B-halls (Halls B1 - B7)
Hall A1, A3 & A4
Entrances
Central entrance (Messeplatz)
East Entrance (Bei den Kirchhöfen/St. Petersburger Straße)
South Entrance (Karolinenstr., Hall B6)
West Entrance (Lagerstr. / Hall A3)