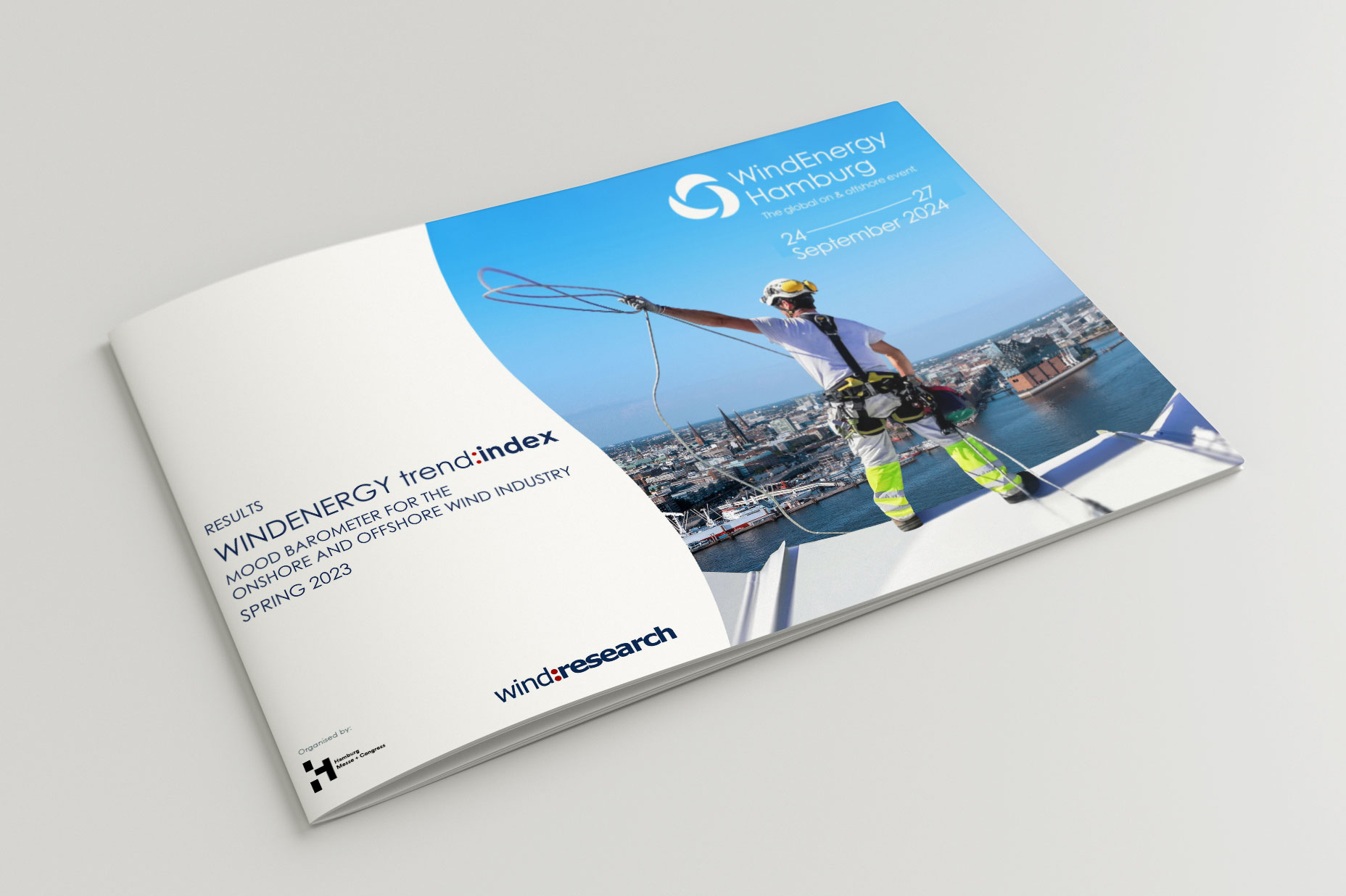 Eleventh WindEnergy trend:index published
Positive mood prevails in the German wind industry while Asia and North America see an upturn.
In the eleventh edition of the WEtix report, the positive assessments given six months ago for Germany, Europe, North America and Asia remain largely unchanged. Following a slight downturn during the last six-month assessment period, the latest survey shows a minute improvement. Asia and North America in particular are continuing their upward trend while results for Europe and the rest of the world are slightly down. In Germany, the situation in offshore wind has improved while onshore has declined somewhat; however, after the poor assessments seen in past years, the generally positive mood remains intact. For the first time, Australia, South America and Africa, summarily referred to as "rest of world" in this report, take last place.
The importance of training and continued education is seen as very high, especially in the onshore segment. Respondents continue to see high saving potential in new technologies, surprisingly expecting turbine output to further increase significantly.
These are summary results of the new WindEnergy trend:index (WEtix) which has been compiled and published at six-month intervals since 2018. It is published jointly by WindEnergy Hamburg, the global onshore and offshore wind energy event, and wind:research, the leading market research institute for wind energy. More than 500 respondents took part in the current survey between mid-March and end of April 2023, contributing their assessments of the development of the global onshore and offshore wind industry. All in all, more than 10,000 experts have participated in WEtix surveys since 2018. The survey covers all onshore and offshore regions globally. The pre-defined market regions include Germany, Europe (including Germany), North America, Asia and Rest of World (RoW), comprising Africa, Australia as well as Central and South America.
Please enter your personal data to download the current issue.