Apply for WindEnergy Hamburg 2024
From now on, you will find all forms for your participation at Wind Energy Hamburg 2024 here.
We look forward to welcoming you at WindEnergy Hamburg 2024!
Participation fees in 2024
| | |
| --- | --- |
| Stand requirements | Price per sq.m* |
| Row stand (1 open side) | 294.00 € |
| Corner stand (2 open sides) | 329.00 € |
| Front stand (3 open sides) | 349.00 € |
| Island stand (4 open sides) | 379.00 € |
| Open-air site | 159.00 € |
| National pavilions | 275.00 € |
| All-inclusive 12m² Row stand | 5,975.00 € |
Minimum size 15m² exhibition area
Contributions (mandatory)
| Contributions | Price* |
| --- | --- |
| Compulsory marketing package per main exhibitor* | 700.00 € |
| Compulsory marketing package per co-exhibitor* | 700.00 € |
| Co-exhibitor fee per co-exhibitor | 400.00 € |
| AUMA fee per sq. m | 0,60 € |
| Advocacy fee** per sq. m. | 10.00 € |
* Plus statutory value added tax
** WindEurope is the voice of the wind industry, actively promoting wind power in Europe and worldwide. It is a non-for-profit organisation. All its events' and membership's revenue (including the WindEnergy Hamburg advocacy fee) is invested in advocacy, PR, research and analytical activities. Its work helps to create the policy and regulatory frameworks within which companies can successfully develop their businesses. More information: www.ewea.org
We're happy to support you during the planning of your trade fair stand. Simply take advantage of our WindEnergy Hamburg 2024 full-service offer – and minimise the time and effort you need for planning!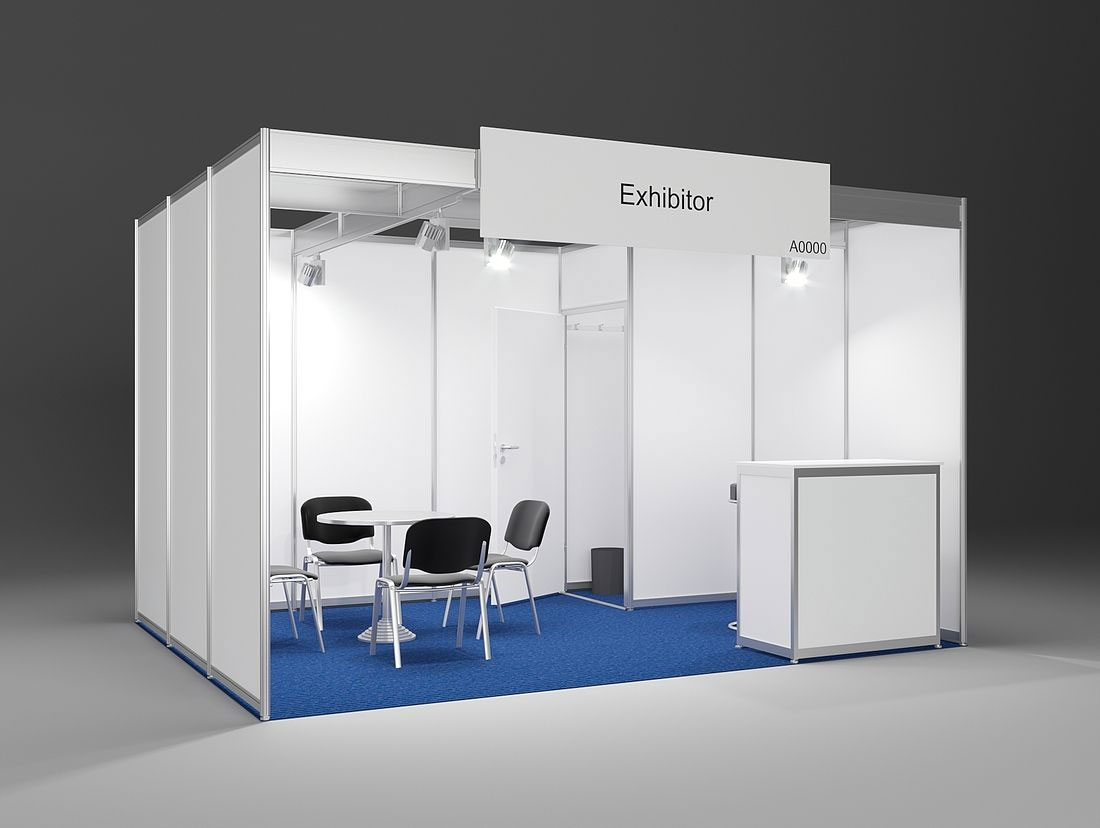 The Speakers' Corner offers all WindEnergy Hamburg exhibitors an opportunity to present their latest innovation, product highlights and projects to a wide audience. Benefit from the possibility of an additional customer approach and give a brief presentation of your company at the Speakers' Corner of WindEnergy Hamburg 2022.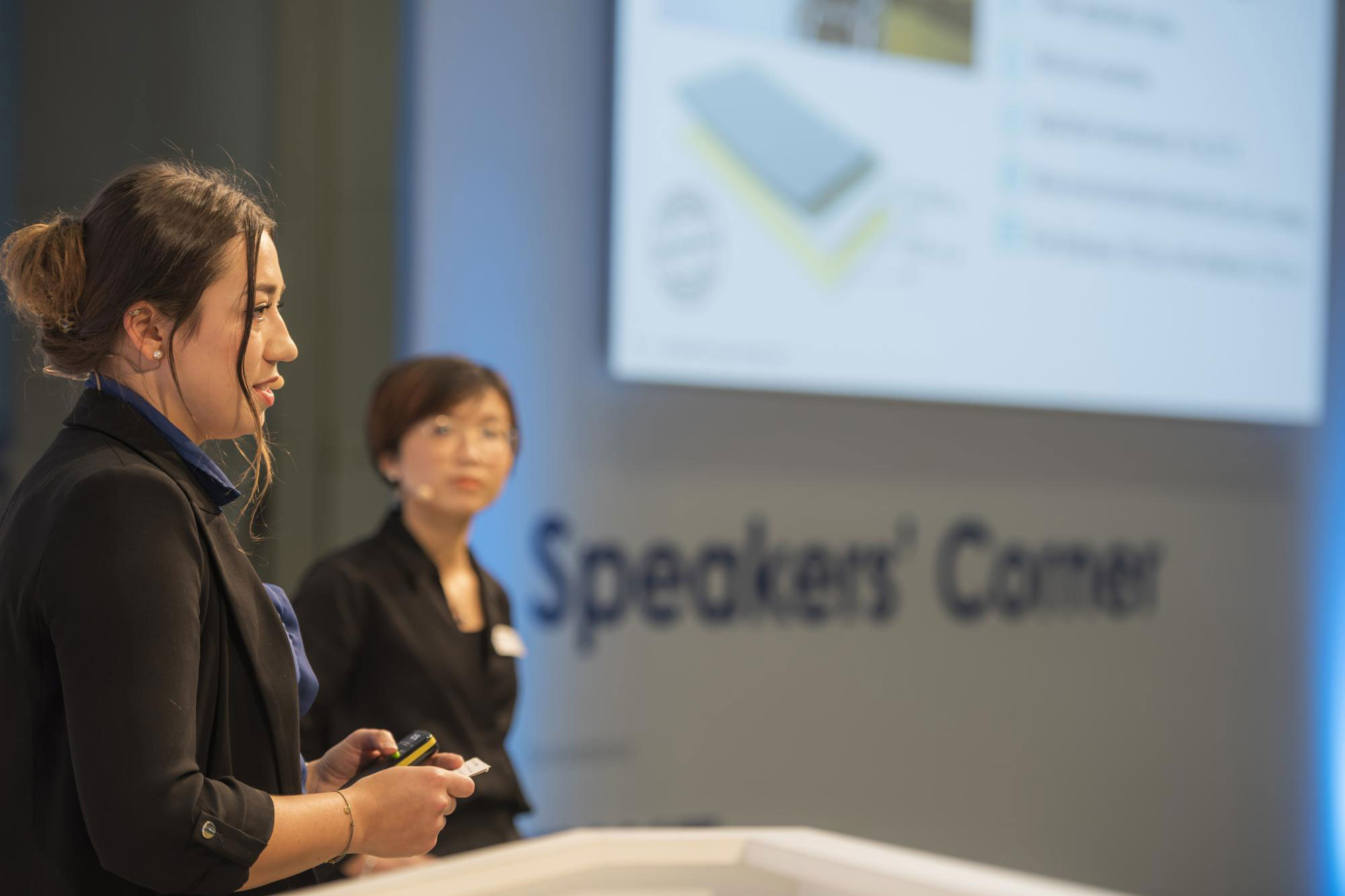 Present yourself as the perfect employer at our Recruiting Area on Thursday 26 September and Friday 27 September 2024! From now on, you can book a stand according to the "first-come, first-served" principle.
Book an additional 10 minute slot on the Forum of the Recruiting Area and present your company and career opportunities.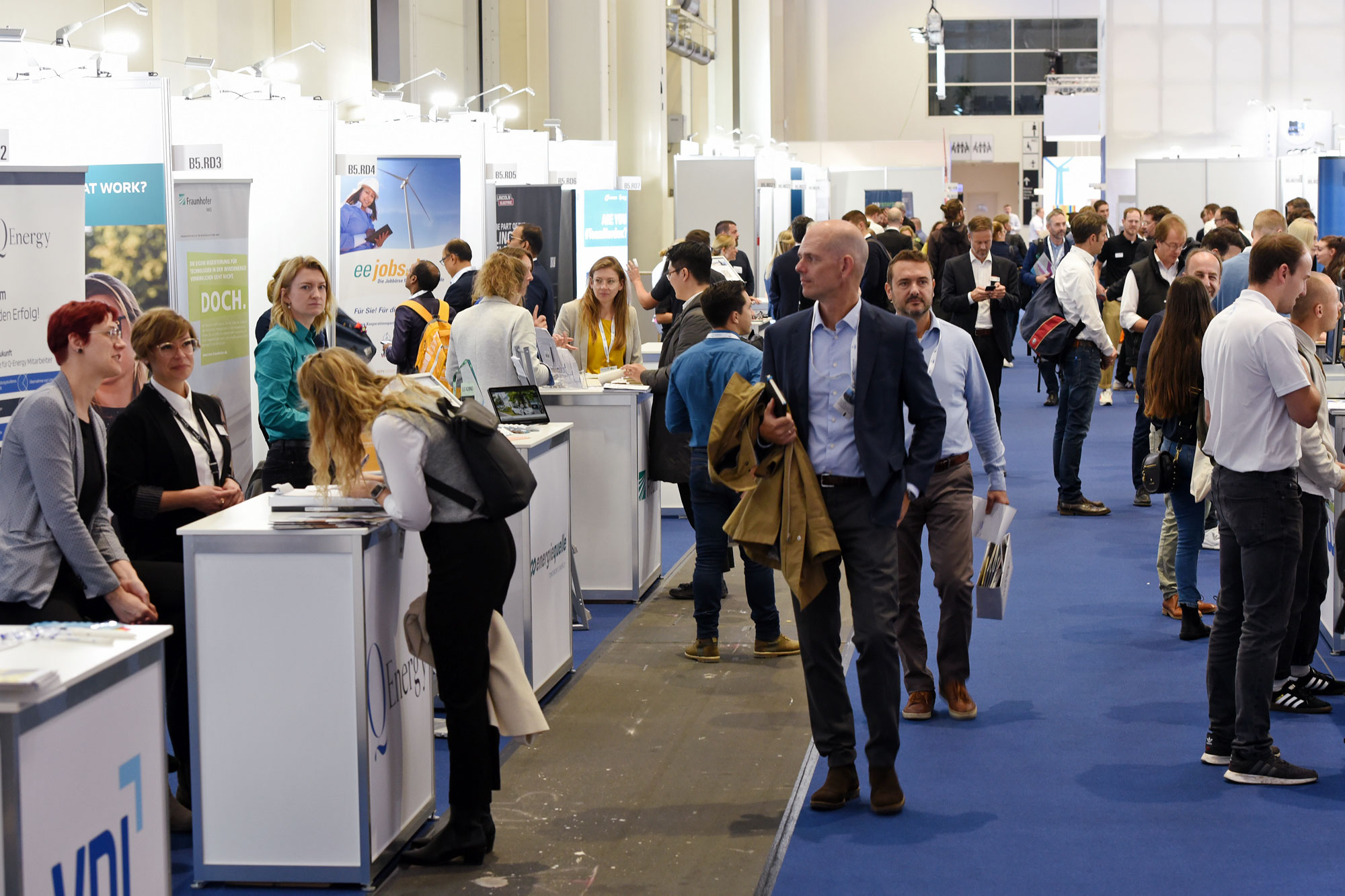 WindEnergy Hamburg hosts several national pavilions. Exhibiting on a national pavilion offers companies the opportunity to showcase their products and services in a dedicated area.
If you are interested in exhibiting in one of the national pavilions, please contact the specified organizer.
Your way to WindEnergy Hamburg participation
Please fill out all fields in the application documents or the online form and return them to us.
After successful registration you will receive a confirmation of receipt of your registration. Please note that this notification is not yet a final confirmation of your stand.
The planning phase of the exhibition stands begins in July 2023. You will receive our proposal as soon as we have selected a place for you.
If you agree with the proposal, we will send you a confirmation with the log-in data for the WindEnergy Hamburg Online Service Center. Now you can place your binding orders.
The invoice will be sent at the beginning of the year in which the fair takes place.
Service bookings (water, electricity, etc.) will be invoiced to you at the end of the event.