Startup Area / Speeddating
Startup Area / Speeddating
Innovation boost for you and the wind energy industry with the StartUp Speeddating
26–27 Sept. 2018, Hall B 7, Booth 490
Maximum networking at WindEnergy Hamburg 2018: Startups will meet established companies and investors in 8-minute talks at the Startup Speeddating to discuss about new products and business models. By digitally queried interests and requests in advance, you will meet exactly the right partners and thus waste no time.
The Startup Speeddating takes place on Wednesday and Thursday of WindEnergy Hamburg 2018 in hall B7, booth 490.Participation is free of charge for all visitors of the WindEnergy Hamburg.
---
We will inform you about the start of the registration and the exact periods.
Startup Area
The joint stand is located in hall B7.
Hamburg Messe und Congress GmbH is organising a joint stand for German start-ups on behalf of the German Federal Office for Economic Affairs and Export Control at WindEnergy Hamburg 2018.
The purpose of the programme is to support the participation of German start-ups at leading international fairs in Germany to offer the best possible marketing support of innovative products.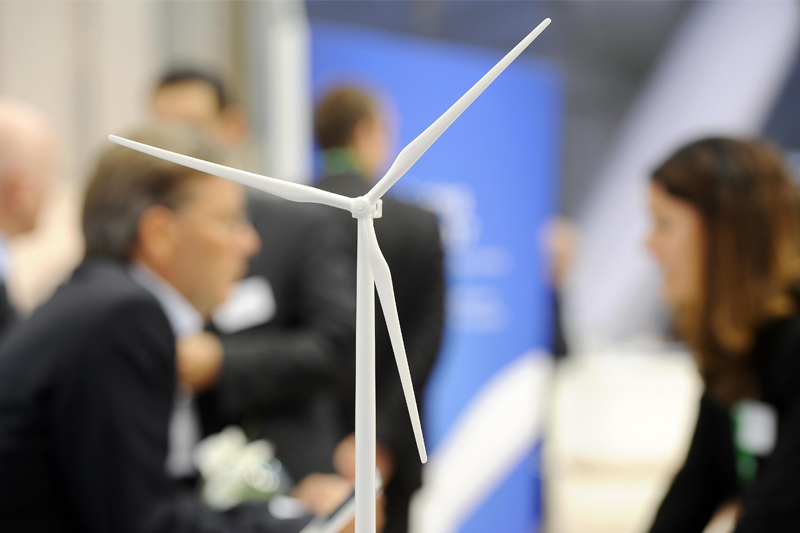 Startup Area 2018
| | |
| --- | --- |
| AERO_ART Prof. Horst Gläsker | B7.JIU.06 |
| airXite GmbH | B7.JIU.30 |
| AQUATEC ON- & OFFSHORE SERVICE GMBH | B7.JIU.13 |
| BIL eG | B7.JIU.03 |
| cms@wind GmbH | B7.JIU.27 |
| e2 Security GmbH | B7.JIU.18 |
| Fleximaus GmbH & Co. KG | B7.JIU.09 |
| iTerra energy GmbH | B7.JIU.16 |
| Key Wind Energy GmbH | B7.JIU.28 |
| Maxxcontact GmbH | B7.JIU.07 |
| morEnergy GmbH | B7.JIU.05 |
| Offshore Response and Safety GmbH | B7.JIU.19 |
| Rhebo GmbH | B7.JIU.17 |
| Windservice Westerwald GmbH | B7.JIU.29 |