Cloakroom and lockers
Cloakrooms and lockers are available in the Foyer / South Entrance, Foyer / Central Entrance and Foyer / East Entrance.
The cloakrooms are open until 19.00.
The charge payable at the cloakroom per item of clothing or luggage is EUR 1.50. Lockers are available in two different sizes, on payment of EUR 1.00 per locker.
The Cloakrooms are open from one hour before the official opening hours until one hour after the official closing hours. Contents of suitcases, bags and clothes are not covered by insurance. Please also check the general terms and conditions on-site.
(shows the services on-site)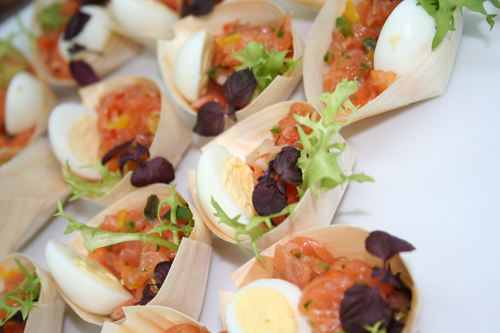 Eating and drinking
There's something for every appetite – from small snacks to complete business meals. You can indulge in culinary treats at the Hamburg Fair site.