Any questions on your visit?
Please contact our visitor hotline:
You can reach our visitor hotline at the following times::
8:00 am – 6:00 pm (Mon – Fri)
E-mail contact
You may also use our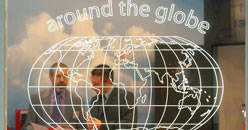 Representatives abroad
HMC has an experienced network of representatives in more than 40 countries around the globe. These partners provide information and advice on the HMC for exhibitors and visitors from all regions.