#climatefirst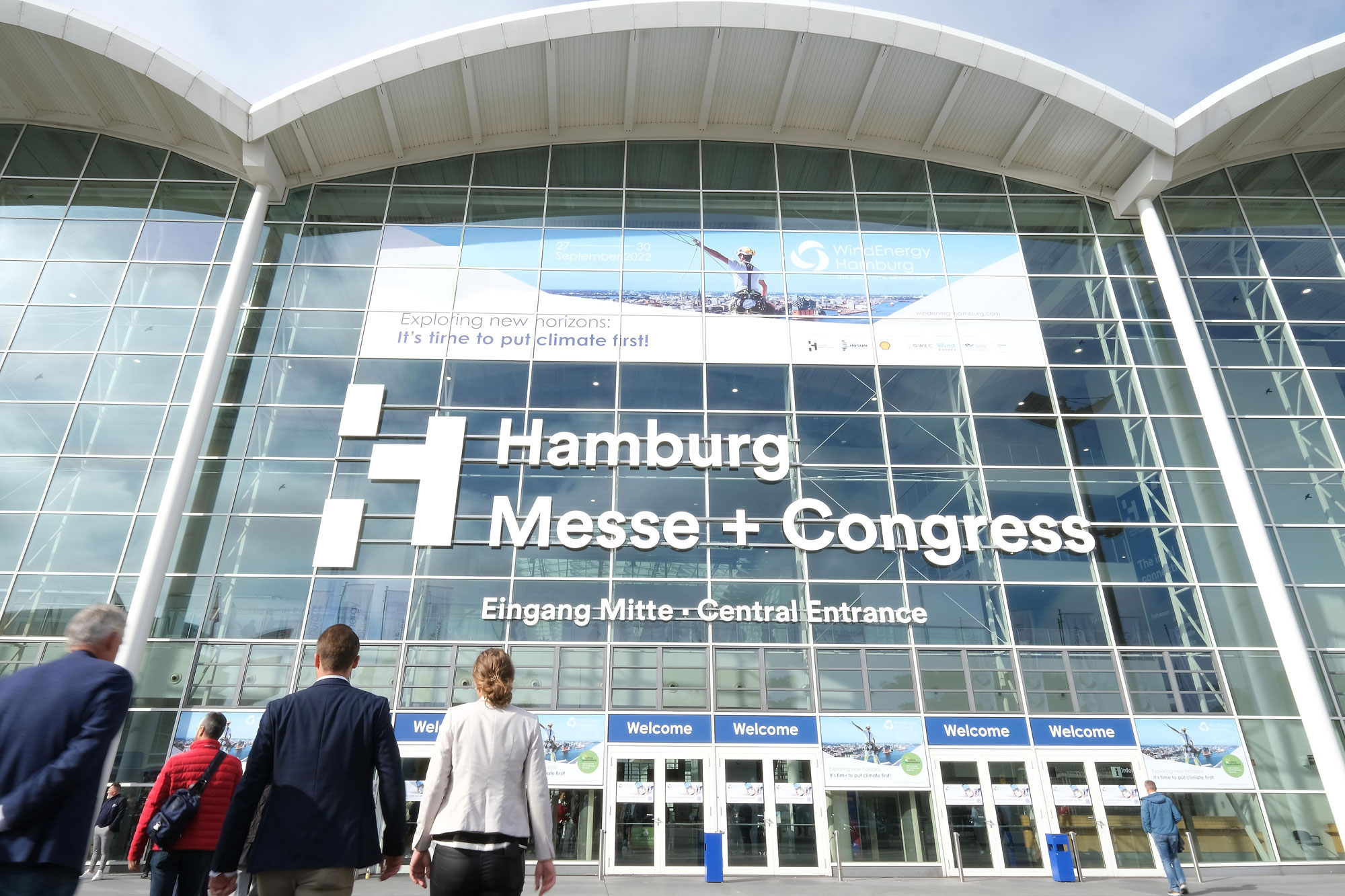 It's Time To Put Climate First: WindEnergy Hamburg and H2EXPO & CONFERENCE lend powerful impetus to the expansion of renewable energy
This year's WindEnergy Hamburg ended on Friday, 30 Sept 2022 with the entire wind energy and hydrogen industry signalling a strong sense of optimism and anticipation. On Hamburg's exhibition campus more than 1,400 international exhibitors showcased the full range of innovations and solutions the onshore and offshore wind industry has to offer. The idea to bring together all the key players from the renewable energy sector at WindEnergy Hamburg and the H2EXPO & CONFERENCE was welcomed enthusiastically by industry visitors, exhibiting companies and expert organisations alike. The comprehensive conference programme was right on target in meeting the information need in the market, receiving excellent comments.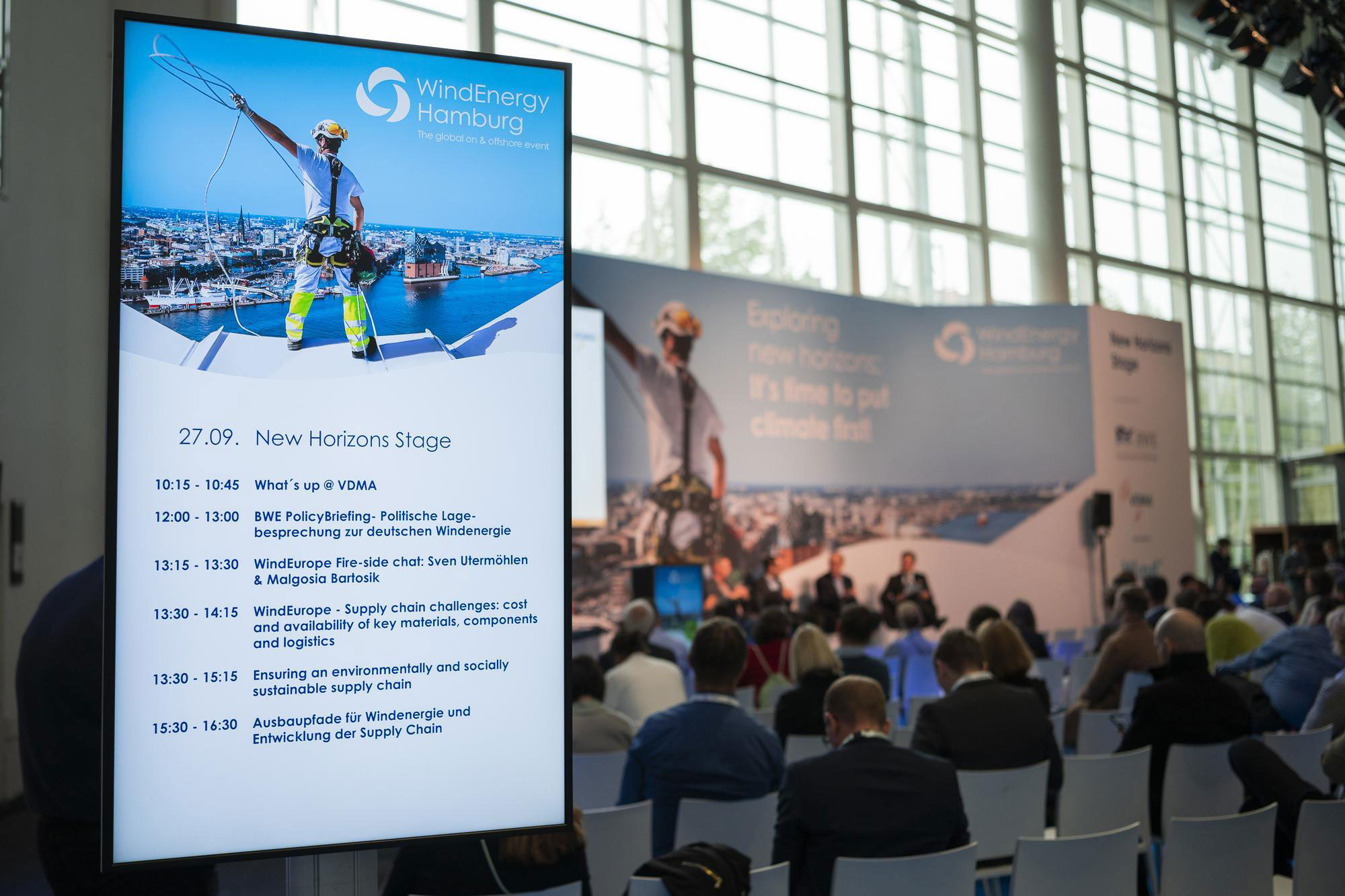 Relive the stage programmes
In case you were unable to attend WindEnergy Hamburg 2022, or were too busy at the fair to enjoy all parts of the programme you were interested in, here's what you can do: We have recorded all the on-stage conferences, speeches and presentations as well as the official opening ceremony for you! So feel free to watch the programme on demand now – and have fun!
Already booked your stand space for WindEnergy Hamburg 2024?
Take advantage of the early bird booking conditions until 31 December!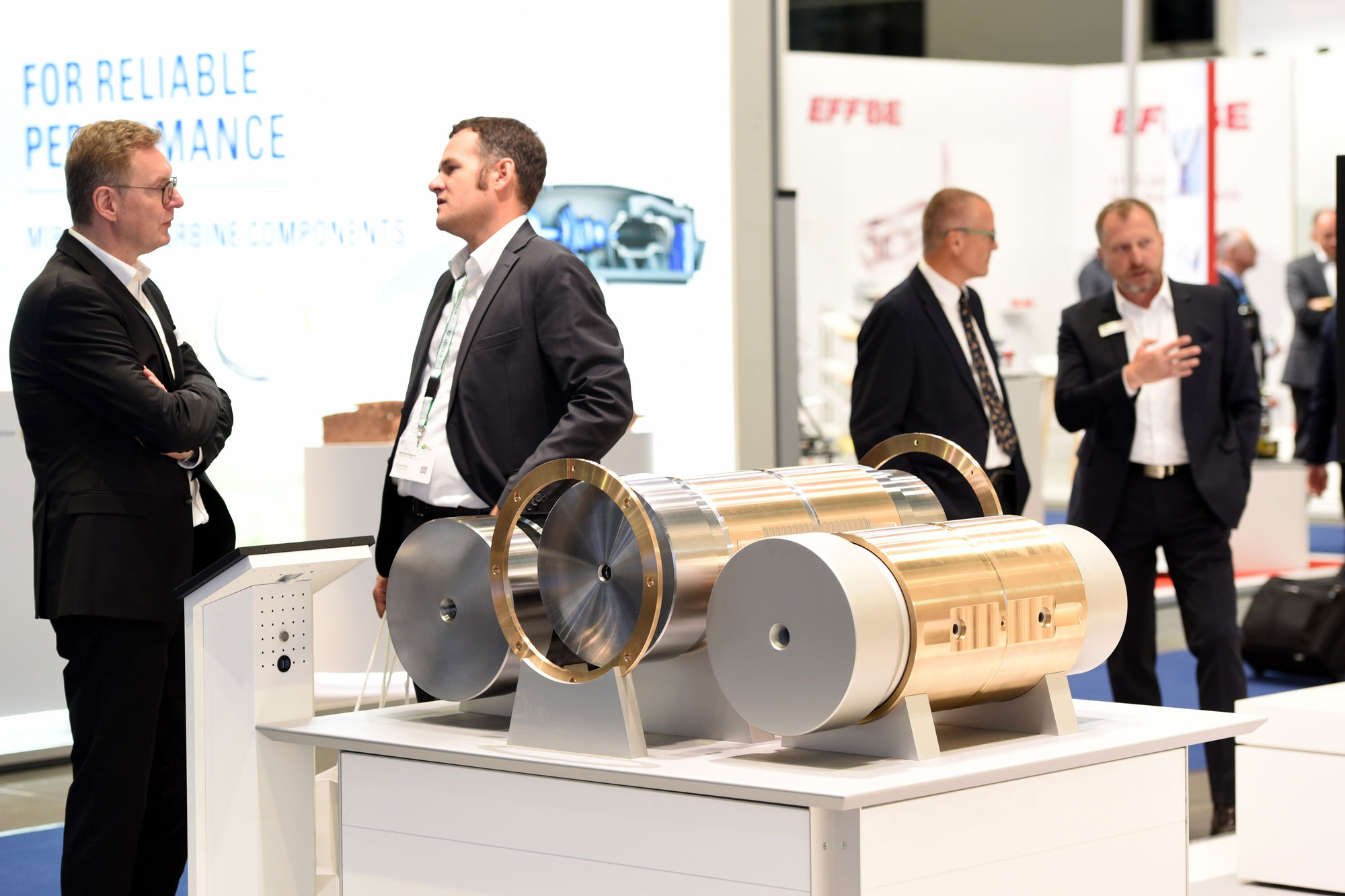 1,400+
exhibitors from 40 countries (60% onshore, 40% offshore)
150+
top-class lectures and panel discussions
30,000
visitors from 92 countries
Here you can see the latest video of WindEnergy Hamburg 2022. You can find more videos and photos on our page "Impressions".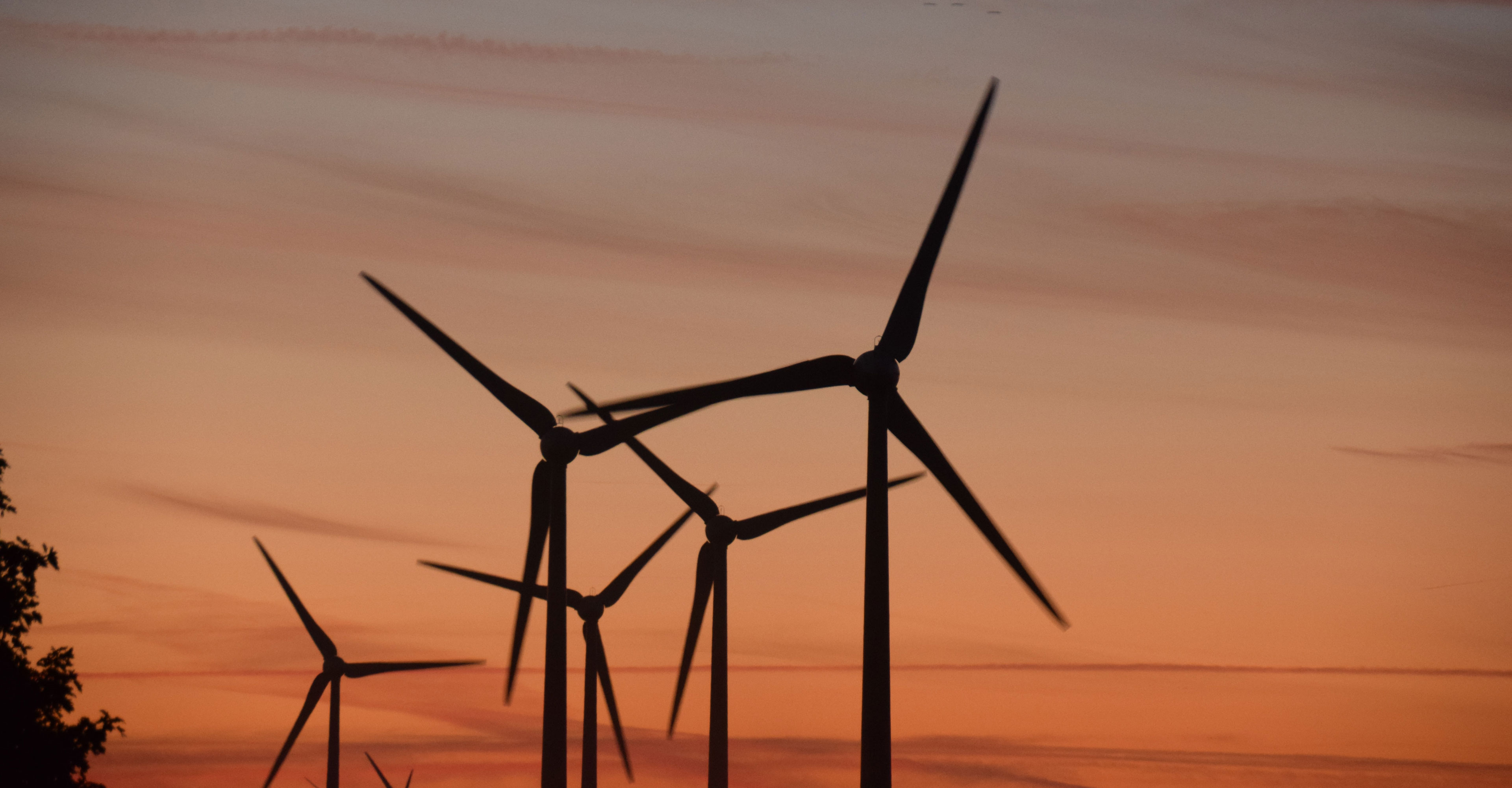 "Hamburg Declaration" on the wind energy industry's response to the energy and climate crisis
Joint statement by BWE, GWEC, VDMA and WindEurope
Recent geopolitical events have exposed the world's overreliance on an insecure and volatile fossil fuel supply. The war against Ukraine has made this situation even clearer.
Transitioning to a resilient and sustainable energy system with renewable electricity at its core is essential. With the "Hamburg Declaration", the partners of WindEnergy Hamburg have drafted a wake-up call with demands to politicians and presented it during WindEnergy Hamburg.
H₂ EXPO & CONFERENCE
In 2022, the H2 EXPO & CONFERENCE was held for the first time in parallel to WindEnergy Hamburg in Hall A2. Further information on the international meeting place for the production, distribution and use of green hydrogen can be found here.
Wind Energy Ukraine Appeal
Our partner WindEurope, together with the Ukrainian and the Polish Wind Energy Association, has launched an appeal to raise funds for the Gromadyany Foundation, a Ukrainian charity which has been active since 2014 in providing hospital generators, medicine and other lifesaving equipment. They know what is needed and they have the logistical networks to get equipment into the country.

You can find out more on the WindEurope website here. They have set up a PayPal account into which donations can be paid. It can be an individual or company donation. Other payments methods are available and donation certificate can be provided on request. WindEnergy Hamburg will launch a series of activities supporting the Ukrainians but we are asking you to consider whether your company might be in a position to support this appeal from our colleagues in the Ukrainian Wind Energy Association.
WindEnergy Hamburg @ LinkedIn
The latest news about WindEnergy Hamburg and the wind industry can also be found on our LinkedIn page.
The colourful Hanseatic city lives from its contrasts. A metropolis on the water, which provides exciting variety and inspiration at any time of the day or night. This applies to the culinary diversity and countless gastronomic establishments as well as to exciting hotel and accommodation concepts.
Date
WindEnergy Hamburg
The global on & offshore event
Entrances
Central entrance (Messeplatz)
East Entrance (Bei den Kirchhöfen/St. Petersburger Straße)
South Entrance (Karolinenstrasse, Hall B6)